My brother, Jake, decided that he was going to pop "the question" to his girlfriend, Kristen, while we were up visiting them in Roanoke, Virginia. The plan was that we were going to take a hiking trip up Sharp Top Mountain in Virginia, and then he would ask her at the peak. I documented the whole day and she didn't suspect a thing since we are always running around with our cameras.
The girls made us lunch and then we headed off to the mountain. The drive takes you through beautiful countryside along the Blue Ridge Parkway. We ended up travelling to the bottom along a gravel road that was off the beaten path past "Bad Bob's" house. It was a little creepy, but we pressed on and eventually ended up where we needed to be.
We started off hiking not fully knowing how long the hike was going to be or how high we were truly going. Kristen had no idea what was in store. Her heart wasn't fully set on hiking and she kept saying she was going to turn back. Had she turned back, the plan would have changed drastically. At one point, Kristen mentioned that she deserved something Shiny and Sparkly, but this was just coincidence. When we finally reached the top of the mountain, the view was nothing short of breathtaking. The sky was clear and you could see so far off into the distance. We couldn't have timed the lighting situation any better.Ashley and I knew the end goal, so any complaining we had was kept between us. Therefore, Kristen felt motivated to keep going as she thought she was the only one who wasn't happy.
Jake got down on one knee and ask her to marry him. She said "yes" and it was such a sweet moment. We could not be happier for them and our family.
Congratulations Jake & Kristen! We love you.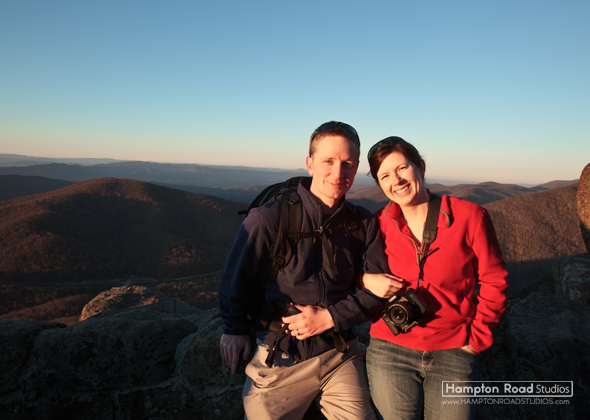 Jake asked ... and Kristen said Yes!
Ben was the first to congratulate them!
How gorgeous is her ring?